Ooooh I Love this new girl
Anna Selezneva !
Covers Source
and rest of the editorial below, same source

Source Small Photo's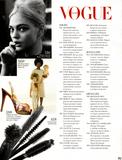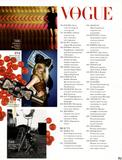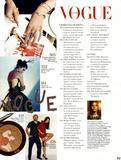 Vogue Russia September Scans Source
Ooh Im getting so addicted to excercise! I love the

endorphine

rush and the energy.. I love rpm most! And it does

wonders

to my body!


Wo

o

ho

oo

o

o

New York Fashion Week, Love Love

LOVE

Chloe !!! Source = The Cobra Snake



Food

Links

:


Bread and Honey, Fat Free Vegan Kitchen, The Well Seasoned Cook, Tofu for Two, Veg Bitch, Vegan Visitor, Veg Web, Vegan Yum Yum, What the Hell Does a Vegan Eat Anyway?



Seriously:

learn to love healthy food. Listen to your body, eat food that your body loves, you will get so much in return. Healthy foods mean energy, glowing skin, happy brain, bright eyes, inspirational ideas, motivation, shining health and more

more

more..